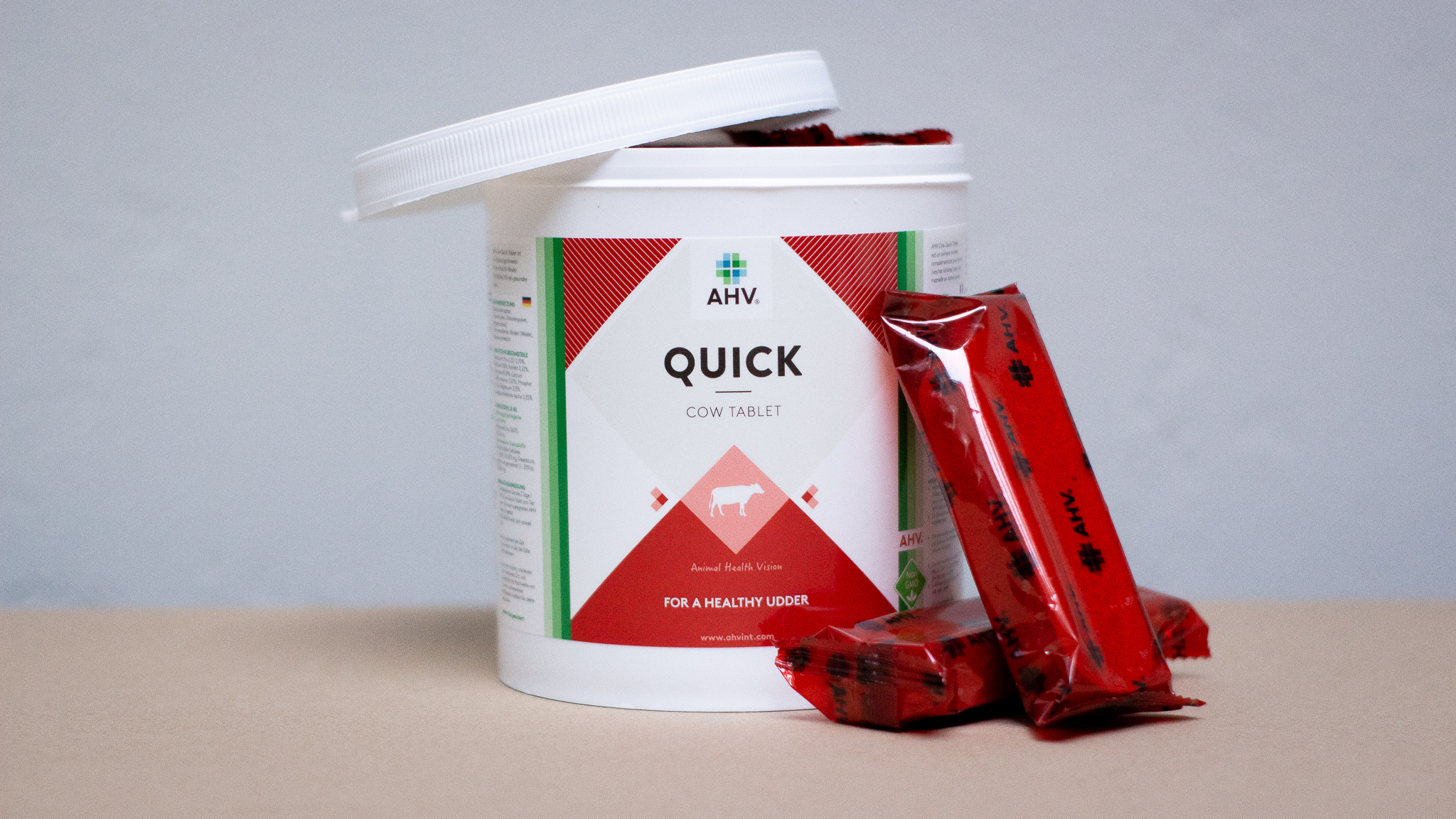 QUICK BOLUS
El bolo intrarruminal AHV Cow Quick Bolus es un suplemento para vacas lecheras. Ayuda en la mantención de la salud de la ubre. No utilizar durante el período en que las vacas no están lactando.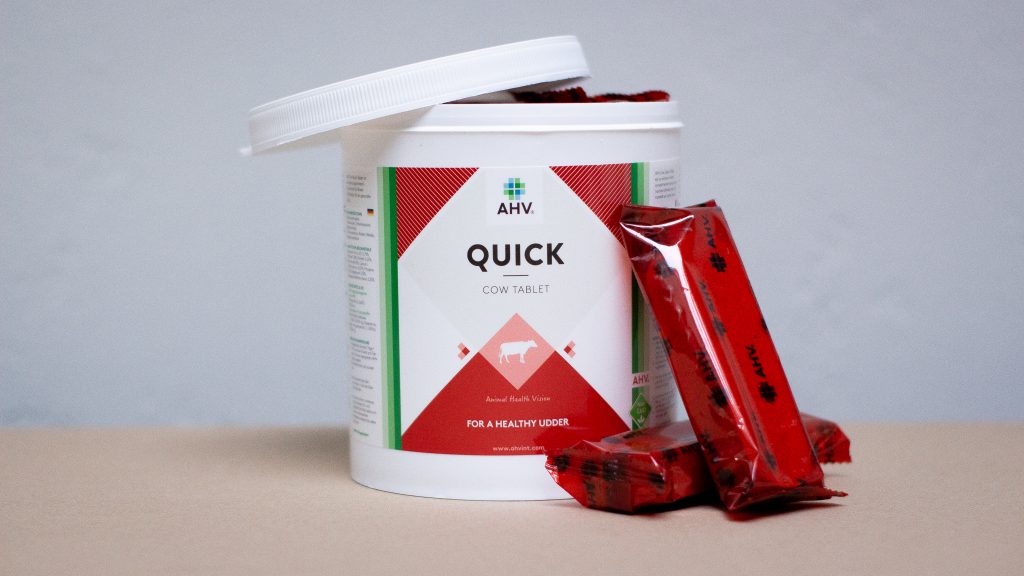 How to use the AHV Quick Bolus
Para combinar con:
AHV Quick Tablet is part of several AHV Health programs and their products to support Udder Health, Uterine health, and Claw & Skin. AHV's specialists will work with you to customize a protocol that fits your needs.
What farmers say
about the AHV Quick
---
"
By using the AHV Quick Tablet, we see that it acts on the hoof but also on the udder health. It is a multifunctional solution for the benefit of the health of the cow, on her immune system and it is really appreciable.
"
"I came into contact with AHV last year and we have used the products on our family farm since then. I often use the AHV Quick Tablet in particular, as it not only helps with supporting udder health, but also with claw health, for example."
¡Ponte en contacto!
¿Le gustaría ser visitado por un asesor para discutir juntos los desafíos de salud en su granja? Nuestro especialista en AHV estará encantado de visitarlo para evaluar conjuntamente la salud de sus vacas y obtener consejos apropiados específicos para cada situación.