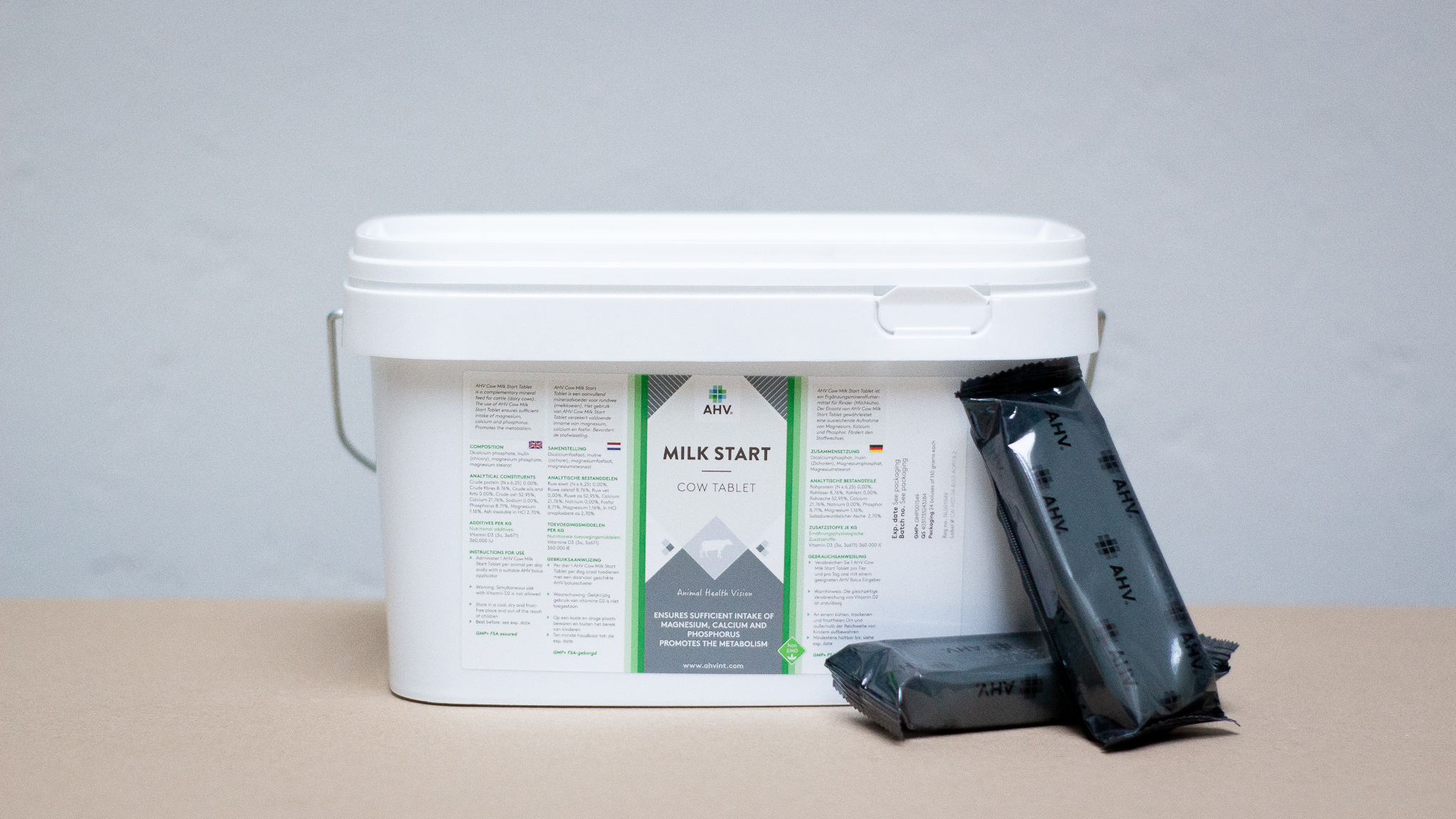 MILK START BOLUS
El bolo intrarruminal AHV Cow Milk Start Bolus es un suplemento para vacas lecheras. El uso de AHV Cow Milk Start Bolus garantiza una ingesta suficiente de magnesio, calcio y fósforo. Promueve el metabolismo.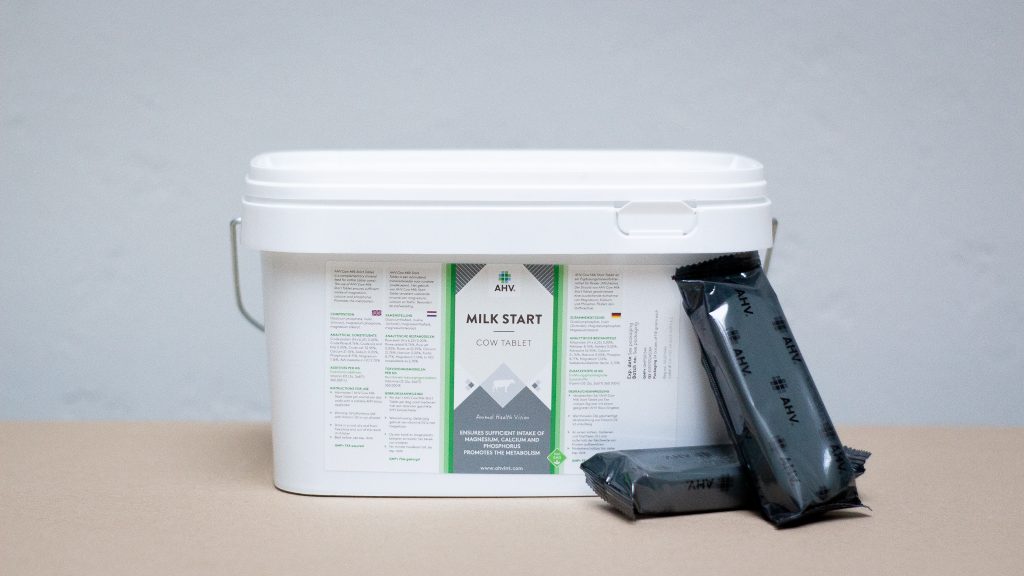 How to use the Milk Start Bolus
What farmers say
about the

Milk Start
---
"
As a matter of course, we administer an AHV Milk Start Tablet to every cow as she calves in. The added calcium and phosporus help her during challenging periods.
"
"From the third lactation onwards, we systematically administer an AHV Milk Start Tablet after calving. This means that we take a pro-active approach in facing post-calving challenges."
¡Ponte en contacto!
¿Le gustaría ser visitado por un asesor para discutir juntos los desafíos de salud en su granja? Nuestro especialista en AHV estará encantado de visitarlo para evaluar conjuntamente la salud de sus vacas y obtener consejos apropiados específicos para cada situación.