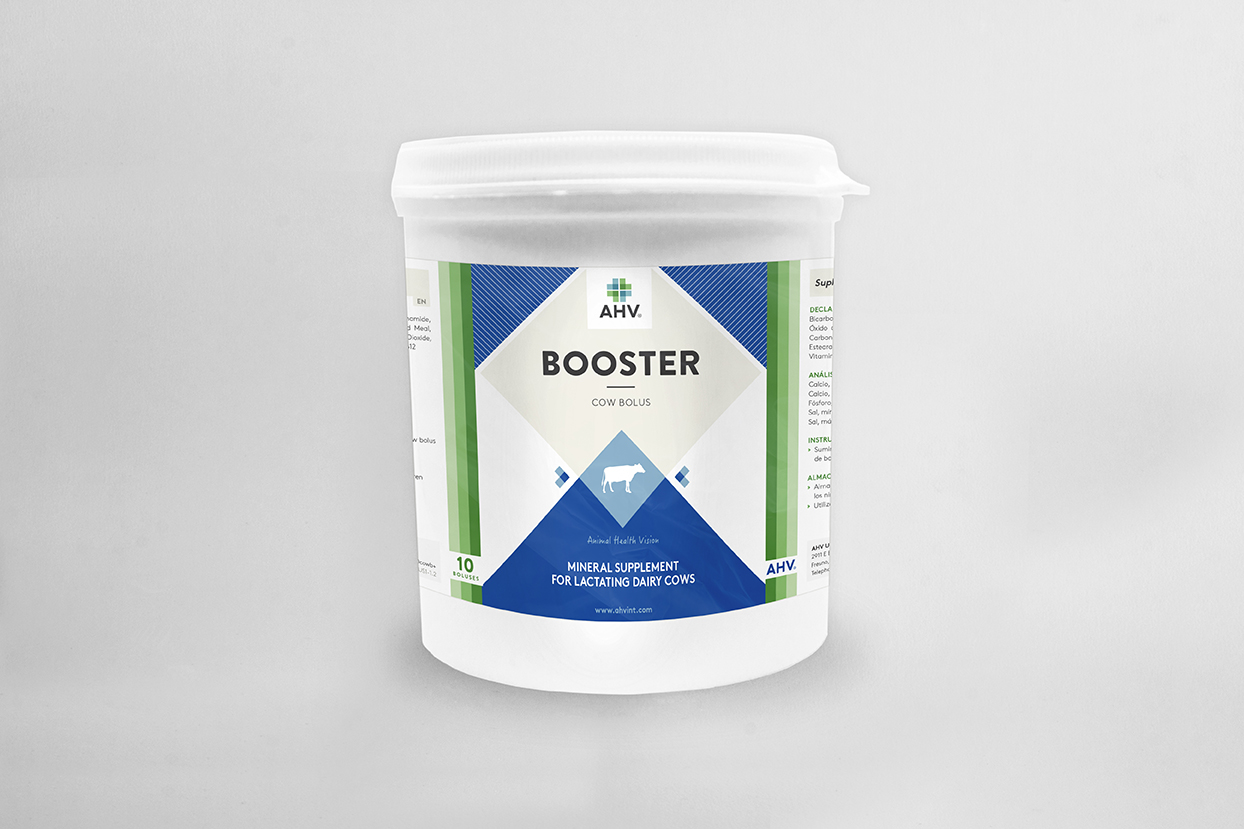 BOOSTER
El bolo intrarruminal AHV Cow Booster Bolus es un suplemento para vacas. Da un impulso energético cuando el animal lo necesita y es bueno para una flora intestinal equilibrada.
How to use the AHV Booster
What farmers say
about the AHV

Booster products
---
"
When a cow faces production challenges, you use an AHV Booster Tablet and the next day you see that the production has returned to the old level.
"
"Cows that start lactating too quickly and are not in optimal condition after one month are given an AHV Booster Tablet. Over a period of 10 days, the body condition is more clearly restored, which helps to bring things back into balance."
"Whenever we see the red line of the milk yield on the robot going down, we always give an AHV Booster Tablet. After 4 to 5 days, you can see that this line is rising again, which is very nice to see."
"I have used the AHV Booster Drench Powder on a number of cows over the past few weeks with extremely positive results obtained on all occasions. The cows appear more alert after the drench is administered."
"When a cow has difficulties in reaching her lactation peak, milk production drops or body condition deteriorates, we give her one to two tubs of AHV Booster Paste. We can see an improvement in health and production, especially for multiparous cows."
¡Ponte en contacto!
¿Le gustaría ser visitado por un asesor para discutir juntos los desafíos de salud en su granja? Nuestro especialista en AHV estará encantado de visitarlo para evaluar conjuntamente la salud de sus vacas y obtener consejos apropiados específicos para cada situación.