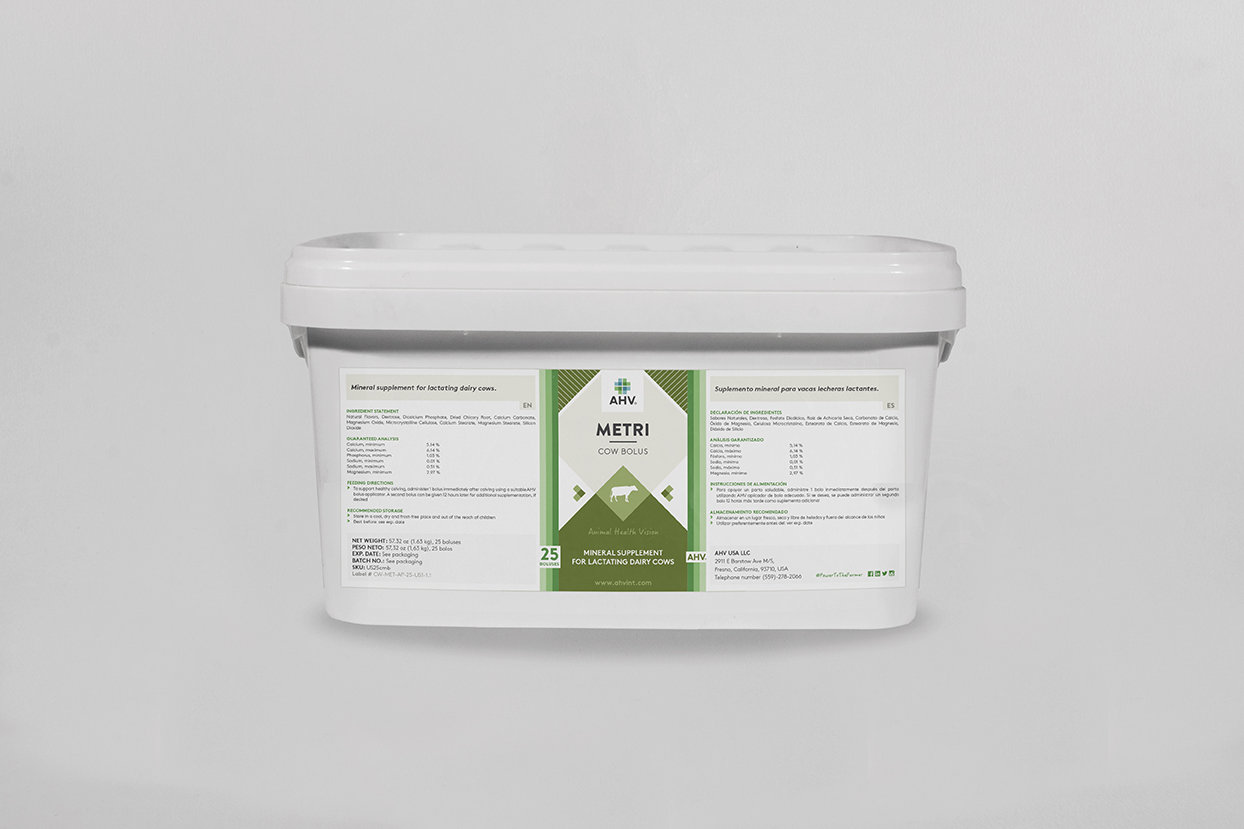 METRI BOLUS
El bolo intrarruminal AHV Cow Metri Bolus es un suplemento para vacas lecheras. Es una ayuda en la salud del útero y favorece el bienestar del animal.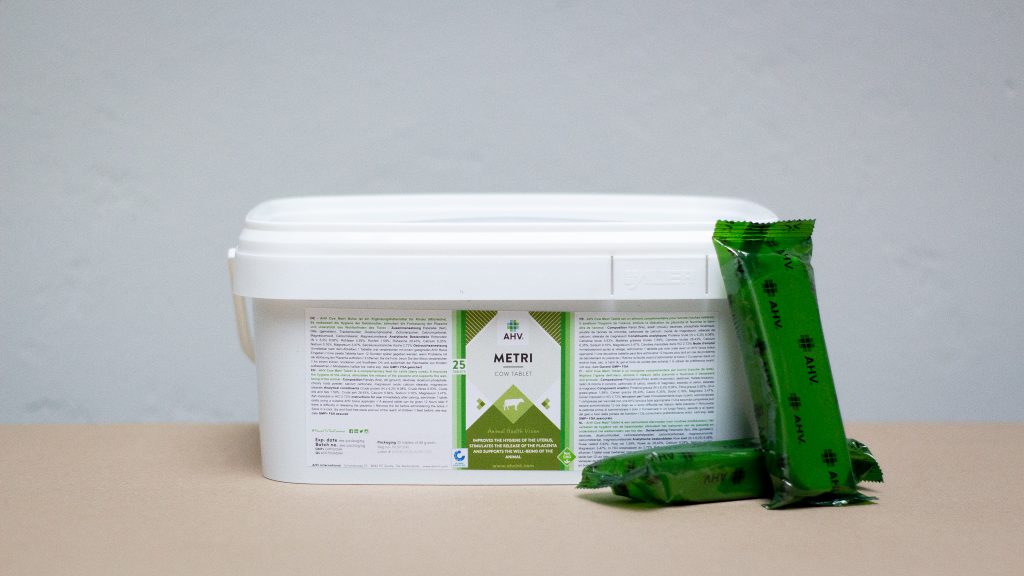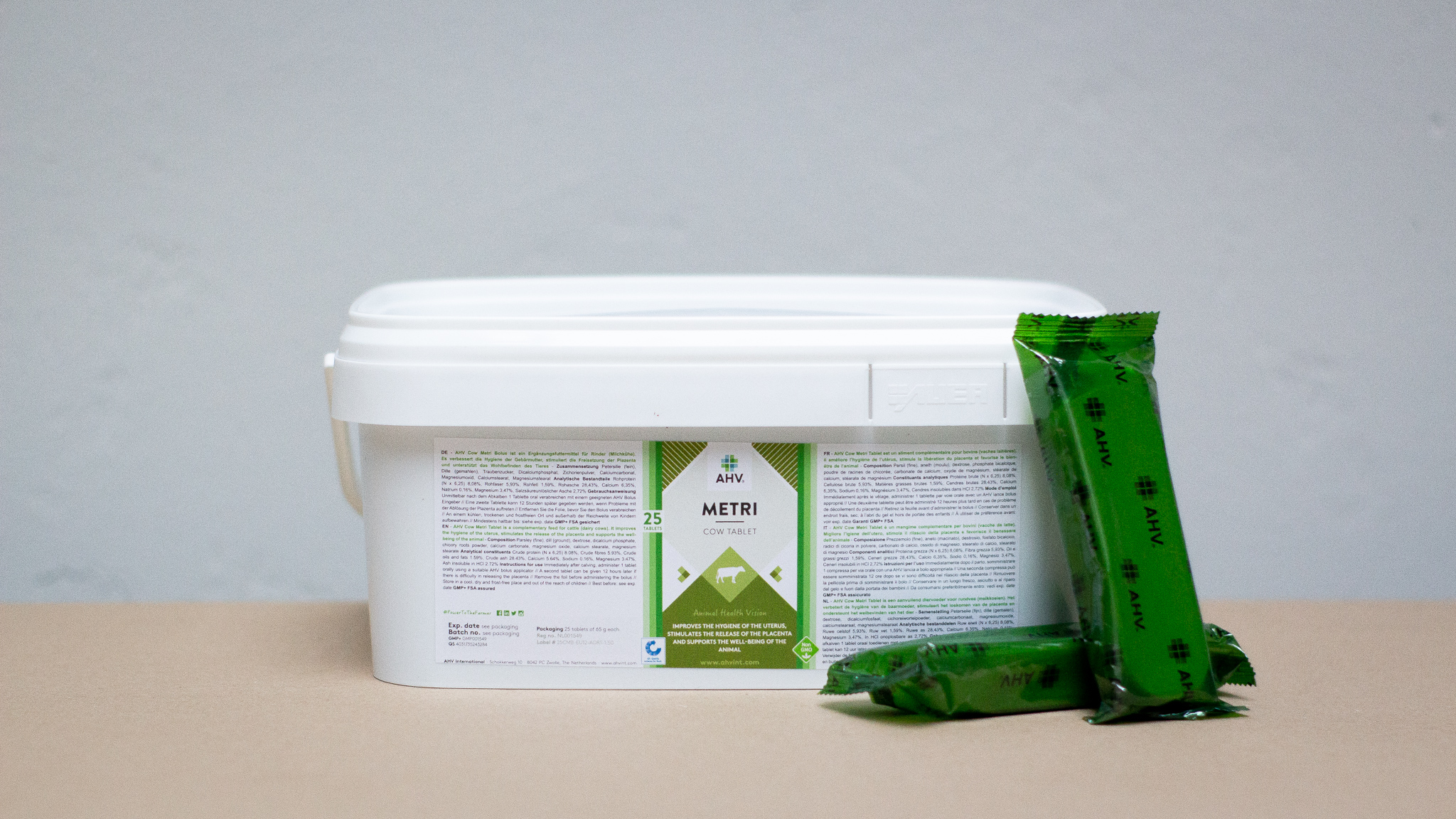 How to use the Metri Bolus
What farmers say
about th

e Metri Tablet
---
"
We are very enthusiastic about the AHV Metri Tablet, it ensures that the afterbirth comes off more easily and it works great. The cow stands up more easily and comes into heat sooner. I find that one of the most important things for my cows.
"
"When a cow does not deliver within 6 hours of calving, we administer an AHV Metri Tablet. This is a quick solution and ensures that the uterus is cleaned. We also use it a proactively as a measure on a few cows that will potentially face a health challenge."
"I don't even wait for postpartum health challenges, but I use the AHV Metri Tablet almost as a standard practice; since the ingredients are plant-based, I don't have to worry about milk production limitations."
¡Ponte en contacto!
¿Le gustaría ser visitado por un asesor para discutir juntos los desafíos de salud en su granja? Nuestro especialista en AHV estará encantado de visitarlo para evaluar conjuntamente la salud de sus vacas y obtener consejos apropiados específicos para cada situación.