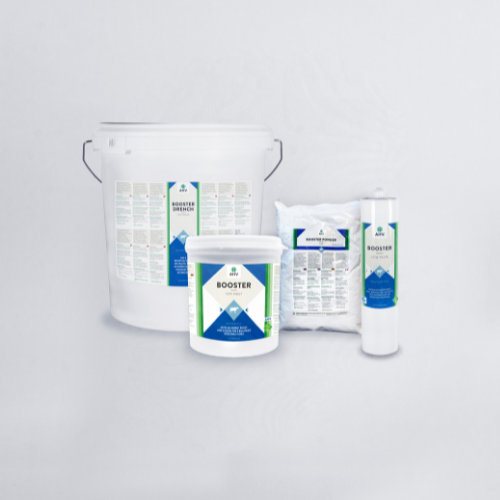 BOOSTER
Fördert den Stoffwechsel des Tieres in Leber und Pansen und liefert nachhaltig oder schnell zusätzliche Energie.
Der Körper lenkt Energie dorthin, wo sie am dringendsten benötigt wird. D. h. er verwendet sie vorrangig für Aufrechterhaltung oder Start der wichtigsten Funktionen. Aufgrund der veranlagten Energiezuteilung (für Leistung) kann dies zu Problemen führen.
This also means, that if energy allocation is moved to Das bedeutet auch: Wenn die Energiezuteilung auf sekundäre/reaktive Systeme wie das Immunsystem verlagert wird oder einfach fehlt, werden andere Funktionen und damit (Milch-)Leistung und/oder Wachstum beeinträchtigt.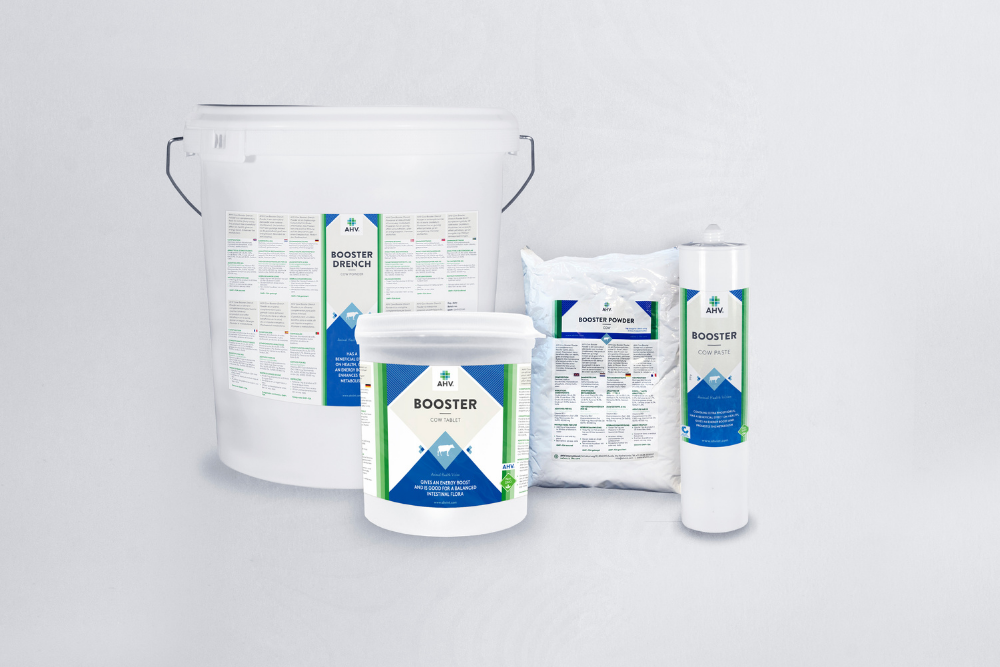 Anwendungsmethode des AHV Booster
AHV Booster Drench
Bitte beachten: Trockensteher profitieren von hochverfügbarer, schneller Energie. Erwägen Sie die Verwendung von 100g Booster Powder zweimal täglich als Top-Dressing.
Bitte beachten: Frisch abgekalbte Kühe profitieren von einem Energie- und Wasserschub nach dem Abkalben. Geben Sie Booster (Drench) Powder als Trunk nach dem Abkalben (1 kg + 20 l lauwarmes Wasser).
AHV Calf Booster Powder
Bitte beachten: Nur das Produkt AHV Booster Powder ist für Kälber geeignet.
In Verbindung mit:
Das AHV Booster Sortiment ist Teil mehrerer AHV Gesundheitskonzepte und deren Produkte zur Unterstützung von Eutergesundheit, Gebärmuttergesundheit, Energie, Transit sowie der Kälber.
Lernen Sie uns kennen
Möchten Sie einen Termin mit einem unserer Berater vereinbaren, um die Herausforderungen im Bereich Tiergesundheit auf Ihrem Betrieb zu besprechen? Unsere AHV Spezialisten würden sich freuen gemeinsam mit Ihnen die Gesundheit Ihrer Kühe zu beurteilen und geeignete Kuh-spezifische Lösungen zu erarbeiten.