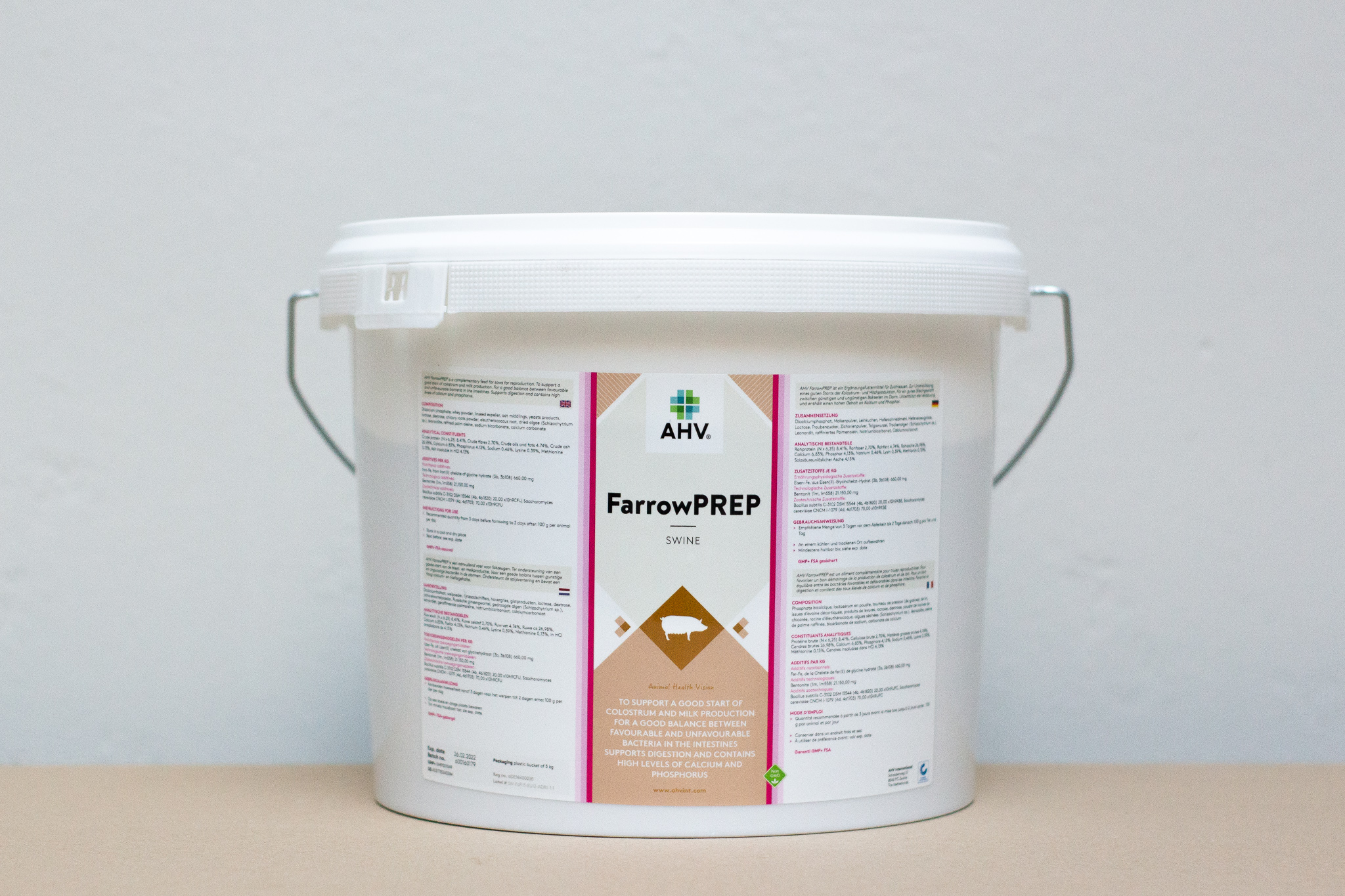 FARROWPREP
Stimulates a smooth farrowing process to increase vitality of both sow and piglets.
With increasing production levels, there is equally increased pressure on the sow's health. Good lactating sows are very important, as a smooth and fast farrowing process has a great influence on the survival rate of newborn litters. For a sow raising 13 or more piglets that weigh around 8 kilos at weaning, staying in good condition is a common challenge. There are a lot of factors involved in the health management and, therefore, reproductive performance of the sow. Therefore, it is important to give additional support in this challenging period in the sow's life.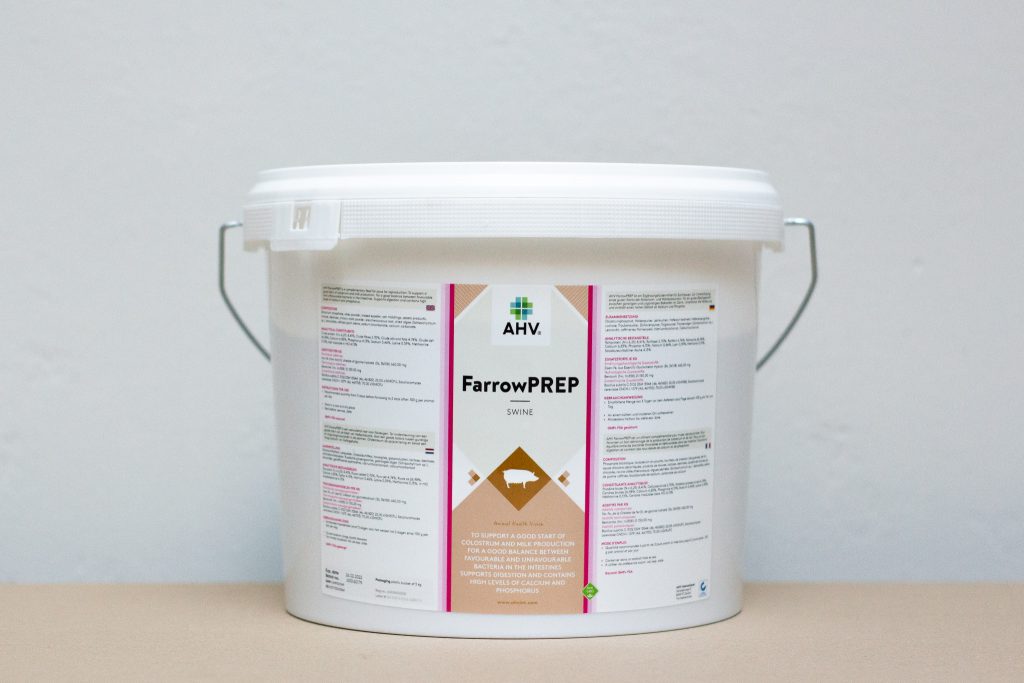 How to use the AHV FarrowPREP
Get in touch!
Would you like to be visited by an advisor to discuss the health challenges on your farm together? Our AHV Specialist will be happy to visit you to jointly assess the health of your sows & piglets and come up with appropriate advice.
EN – Get in touch
"*" indicates required fields