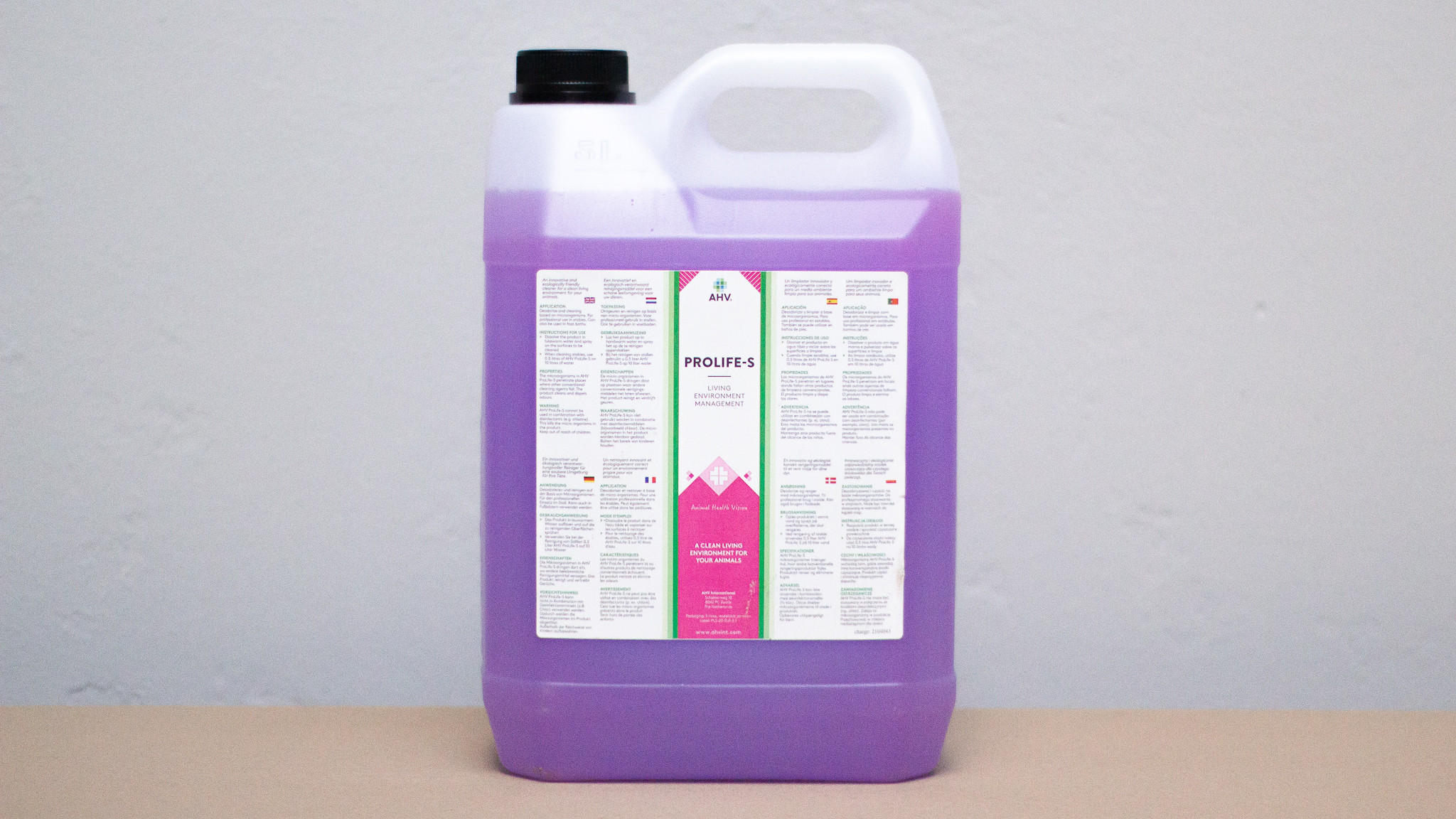 Prolife-S
AHV ProLife-S is an innovative and ecology-friendly cleaner and deodoriser for professional use in stables.
The microorganisms in AHV Prolife-S penetrate places where other conventional cleaning agents fail. The product cleans and dispels odours.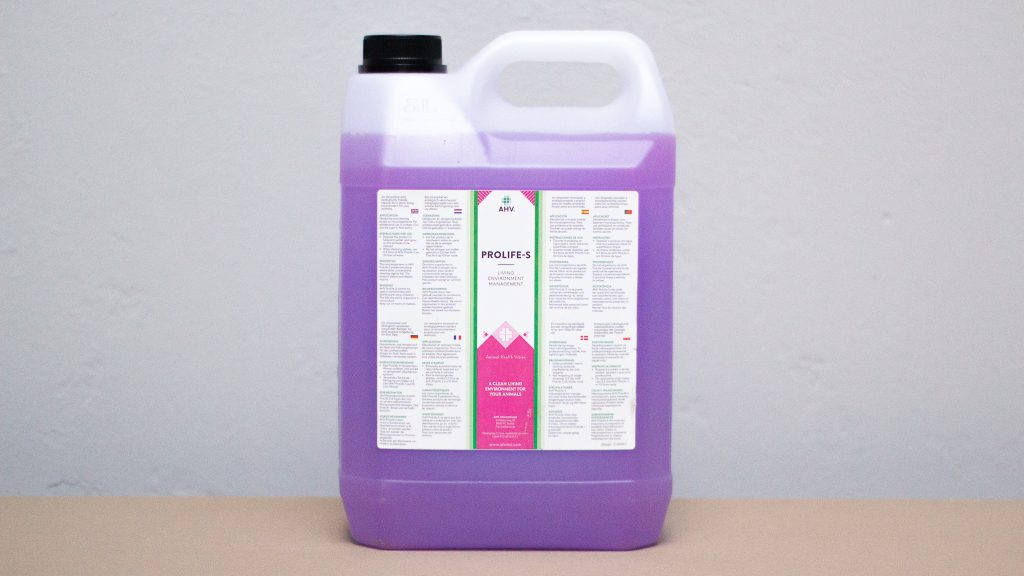 How to use the Prolife-S
Please note: AHV Prolife-S cannot be used in combination with disinfectants (e.g. chlorine). This kills the micro-organisms in the product. Keep out of reach of children.
To combine with:
AHV Prolife-S is part of AHV Health programs and their products. AHV's specialists will work with you to customize a protocol that fits your needs.
Get in touch!
Would you like to be visited by an advisor to discuss the health challenges on your farm together? Our AHV Specialist will be happy to visit you to jointly assess the health of your sows & piglets and come up with appropriate advice.
EN – Get in touch
"*" indicates required fields