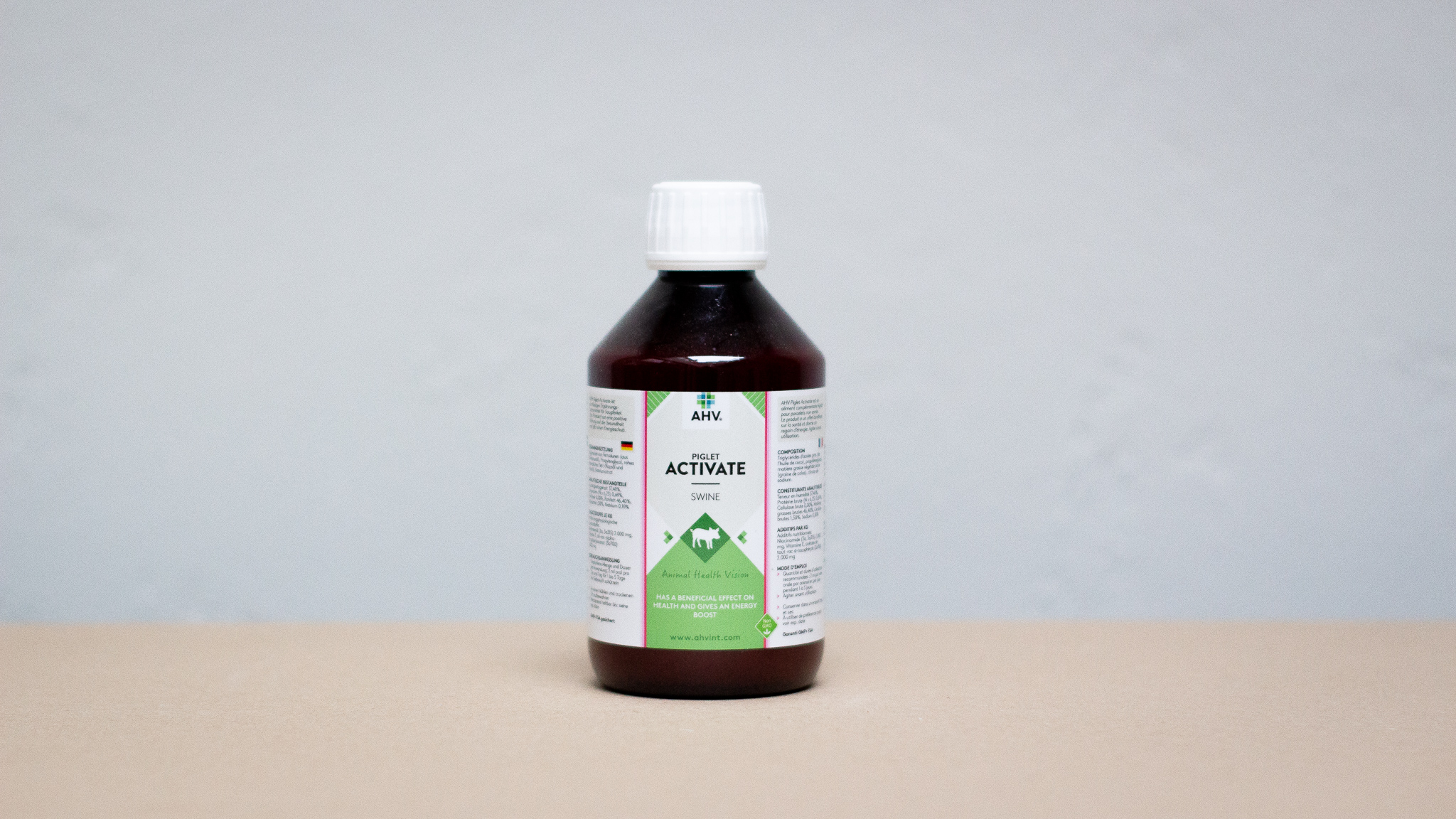 ACTIVATE
The kick-start for piglets, for activation and intestinal health.
During the birth process a piglet is at greater risk of dying than at any other stage of its life. Piglets are born deficient in energy but have a very high energy requirement because of high physical activity, for thermoregulation and high heat production in muscle tissues. Newborn piglets rely on three different sources of energy: glycogen, colostrum and transient milk. Since glycogen reserves are limited, the piglet is completely dependent on colostrum and transient milk for energy.
How to use the AHV Piglet Activate
To combine with:
AHV Piglet Activate is part of the AHV Health programme and its products to support an optimal start to the development of newborn piglets and their survival rate. AHV's specialists will work with you to customise a protocol that fits your needs.
Get in touch!
Would you like to be visited by an advisor to discuss the health challenges on your farm together? Our AHV Specialist will be happy to visit you to jointly assess the health of your sows & piglets and come up with appropriate advice.
EN – Get in touch
"*" indicates required fields