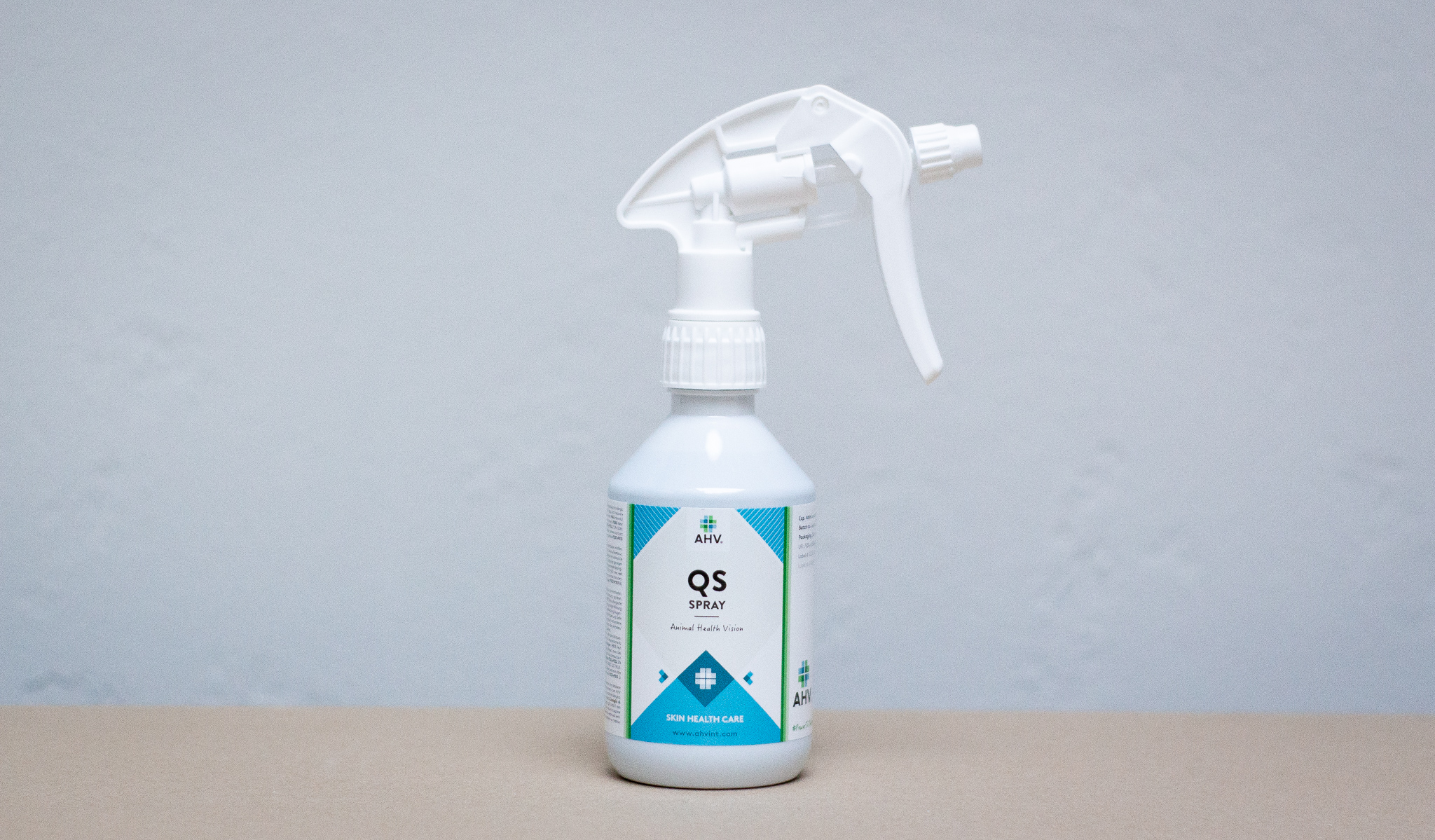 QS SPRAY
AHV QS Spray is a gel-forming Skin Health care solution for the care of open skin damages.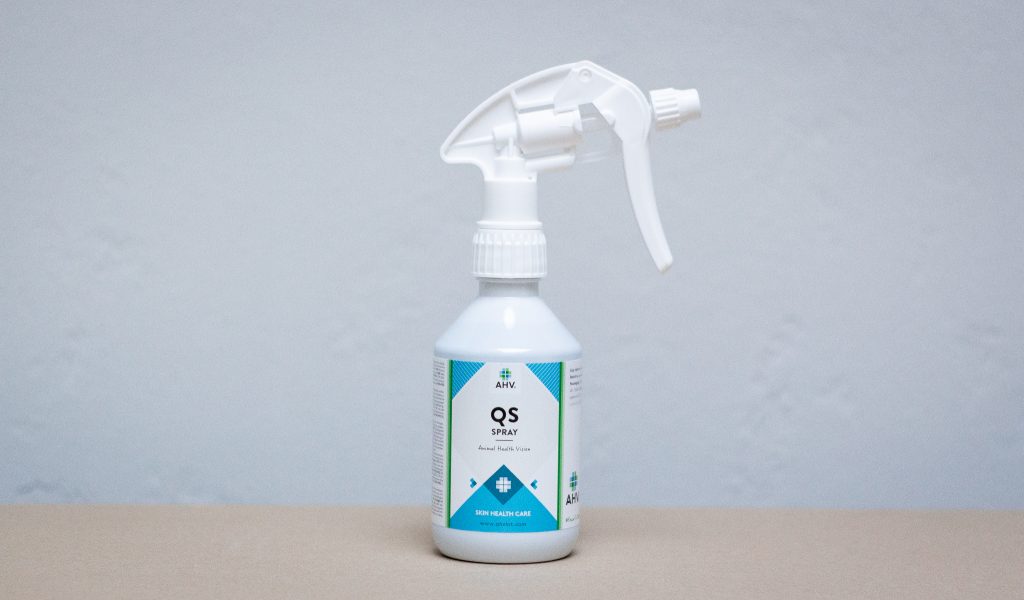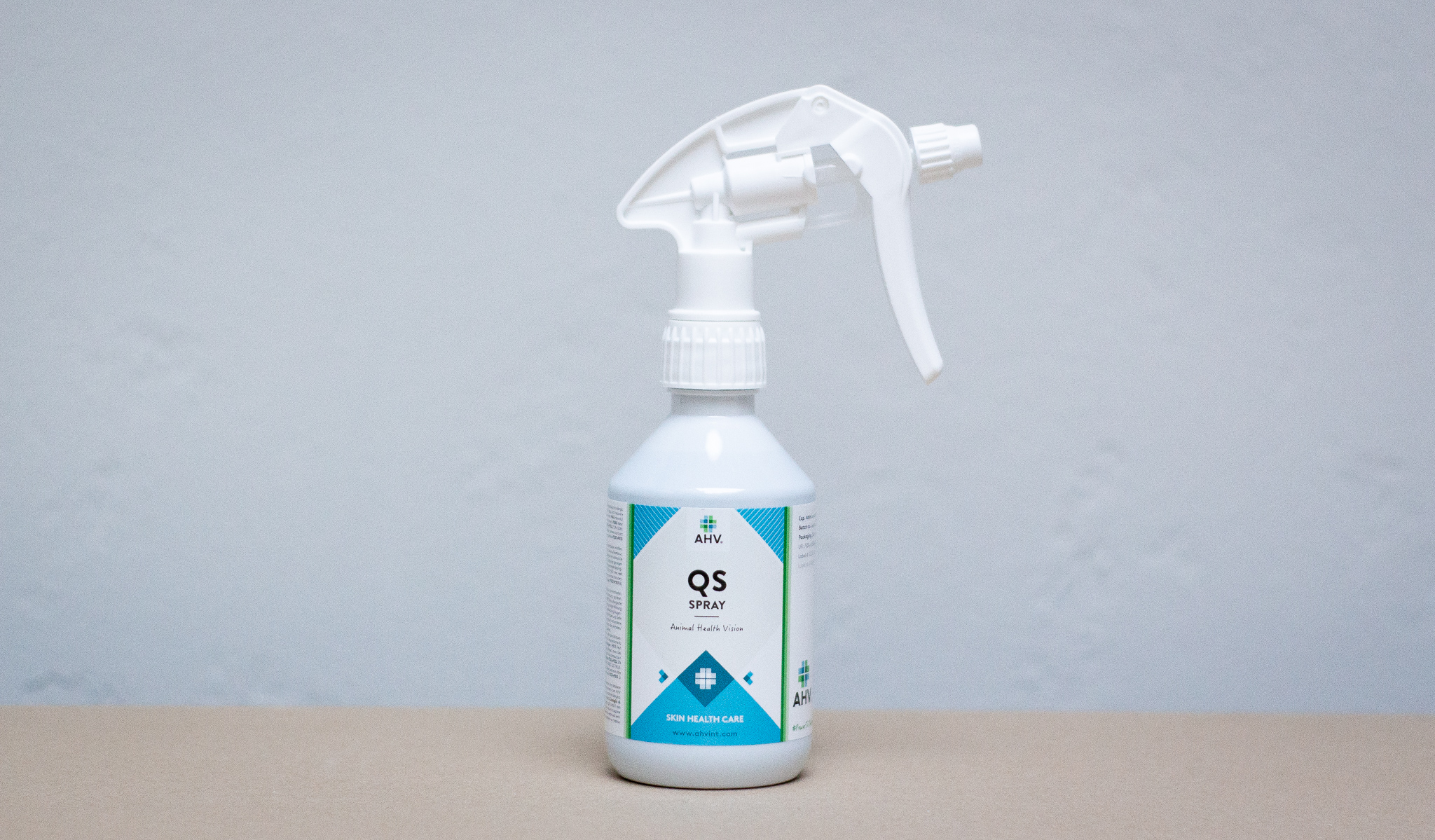 To combine with:
AHV QS Spray is part of the Claw, Skin & Hygiene Program. AHV's specialists will work with you to customize a protocol that fits your needs.
What farmers say
about the

QS Spray

"

The Udder Health Solutions work well in combination with the AHV Aspi Liquid for cleaning the udder, and my cows remain in production. And the AHV QS Spray is a really valuable addition to the programme.

"
Get in touch!
Would you like to be visited by an advisor to discuss the health challenges on your farm together? Our AHV Specialist will be happy to visit you to jointly assess the health of your cows and come up with appropriate cow-specific advice.
EN – Get in touch
"*" indicates required fields