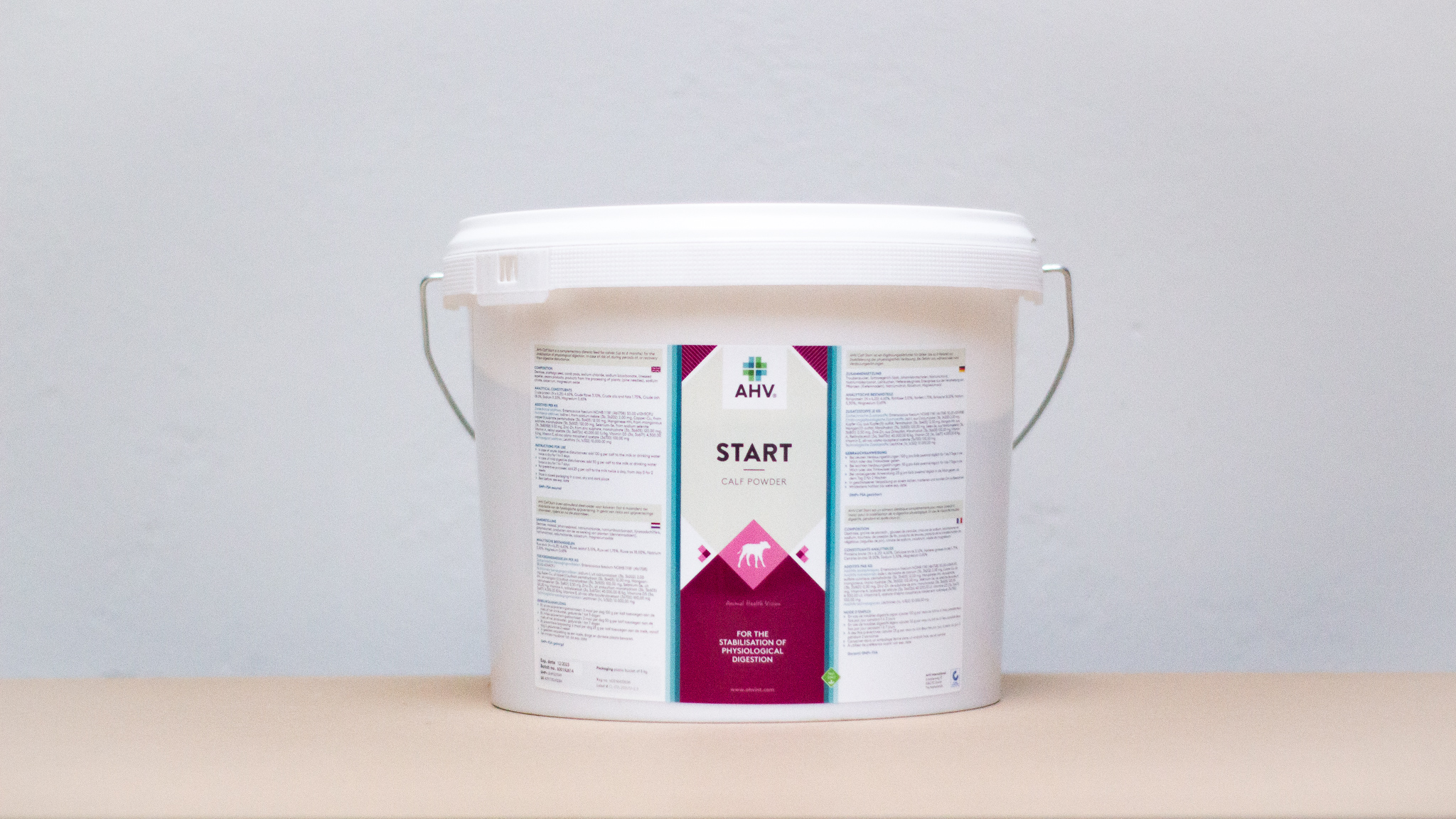 CALF START
AHV Calf Start is a complementary dietetic feed for calves (up to 6 months) for the stabilisation of physiological digestion. In case of risk of, during periods of, or recovery from digestive disturbance.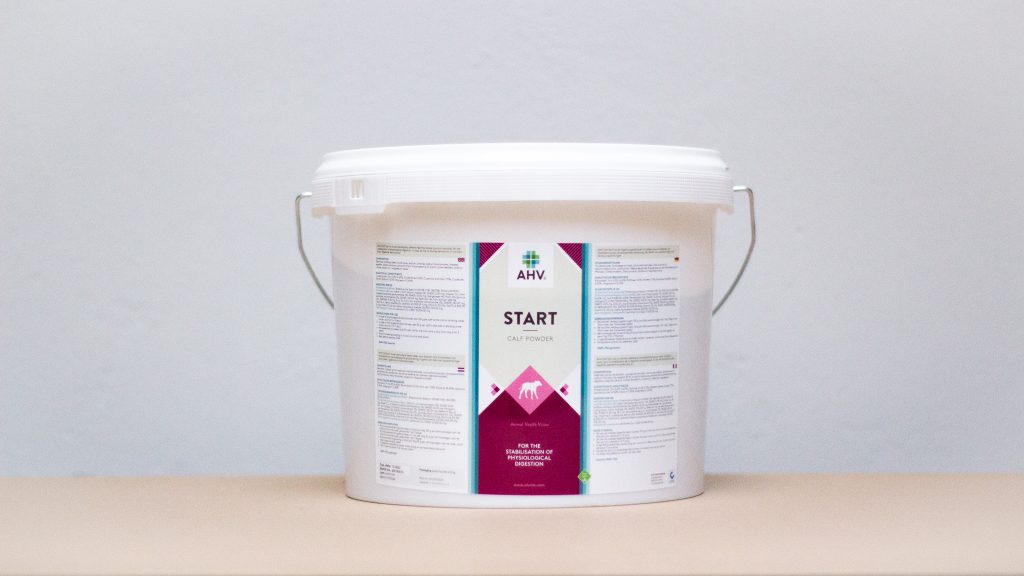 How to use the AHV Calf Start
Note: Simultaneous use with Vitamin D2 is not allowed
To combine with:
Calf Start is part of several AHV Health programs and their products to support Calf rearing. AHV's specialists will work with you to customize a protocol that fits your needs.
What farmers say
about the Calf Start
"
Since we started using AHV Calf Start, we have noticed calves eating meals earlier and eating significantly more of the meal. Appetites are very good, and the calves seem to thrive well.
"
"Thanks to the AHV Calf Start, we have made an impact on the farm's digestive challenges. The product is very complete and easy to use, just mix the powder with whole milk or water-milk powder mixture."
"We started using AHV solutions because we had health challenges among our calves. The calves come to our farm when they are 14 days old. Using AHV Calf Start helps us to get them used to our milk. Since we have been using the AHV Solutions, our calf health has improved. In addition, our costs for the vet have also gone down considerably and we as farmers are very happy with these results."
Get in touch!
Would you like to be visited by an advisor to discuss the health challenges on your farm together? Our AHV Specialist will be happy to visit you to jointly assess the health of your cows and come up with appropriate cow-specific advice.
EN – Get in touch
"*" indicates required fields